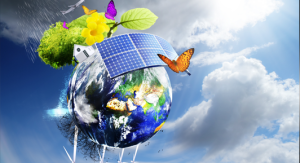 The concept of sustainability is becoming increasingly important day by day. We have now reached a time where every business must adapt to new sustainable measures. But the big question still remains, why? How is sustainability so important for your business? Here are four reasons which describe the importance of sustainability.
Environmentally friendly: Sustainable businesses are good for the environment. Yes it's as simple as that. Adopting sustainable methods will make the world a better to place to live in for everyone;
Reduces energy and waste cost: Sustainable businesses can reduce their energy and waste costs leading to significant cost reductions which ultimately lead towards higher profitability;
Helps to attract and motivate employees: Increased awareness towards sustainability is causing a lot employees to be concerned about the practices of the organisations they work for. Many employees nowadays, prefer working for sustainable business compared to other non-sustainable ones. In other words, sustainability will attract more employees towards your organisation and may even be the tie-breaker that makes them choose your organisation. Moreover, sustainability also helps to motivate existing employees as employees to feel they can contribute towards the environment and society are more satisfied with their work. Happier employees are generally more productive which leads to increased profitability;
Builds positive reputation: Sustainable businesses are more likely to attract more clients and investors. A lot of investors nowadays base their investment decisions on ethical criteria such as environmental commitment. Therefore, sustainability can be critical to generating favourable media exposure and establishing a good reputation.